Case Study: Piper's Cleaning
Yes, You
Can

Increase Revenue in 2020

Keeping your business above water in the current climate is undeniably taxing. However, your budget doesn't have to suffer as much as you might think.

In fact, with a smart online marketing plan, you can still book jobs that make you money—without the misery of pay-per-lead.

Prospect Genius helps you with everything from launching a customized, search-engine-optimized website to managing your social media presence to advertising with PPC. We do all of this to send you leads and make your phone ring, but there's one vital difference between us and HomeAdvisor…

We actually help you make a profit.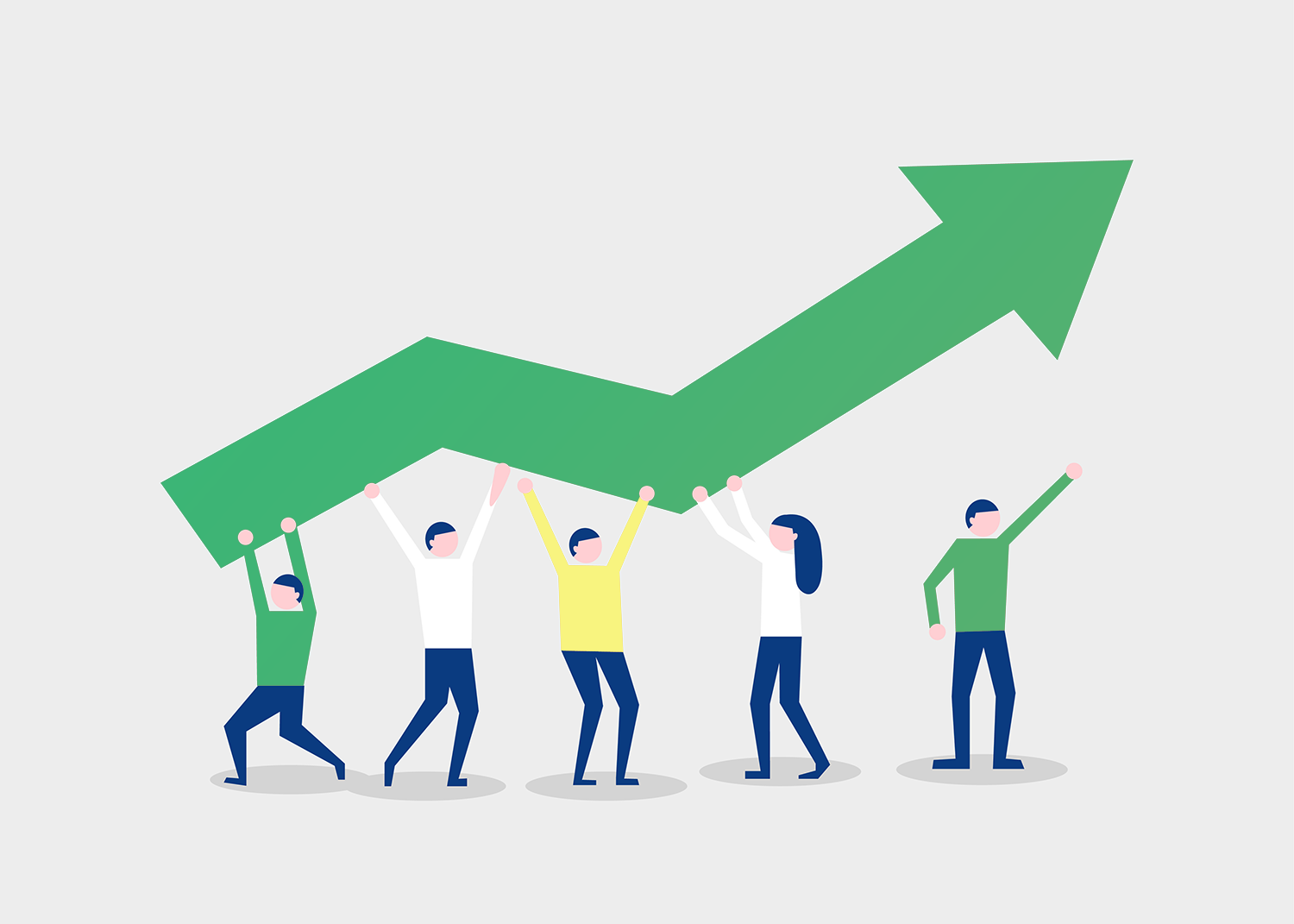 HomeAdvisor vs. Prospect Genius
Prospect Genius and HomeAdvisor both work to send more customers to your business. But the similarities end there.
HomeAdvisor may send you leads, but the price per lead is so high, you're left with chump change instead of real revenue.
Prospect Genius, on the other hand, helps you bring in business AND profit.
We're about to show you two sets of data: one from HomeAdvisor and the other from Prospect Genius. Both are from campaigns we managed for Piper's Cleaning Service, one of our clients.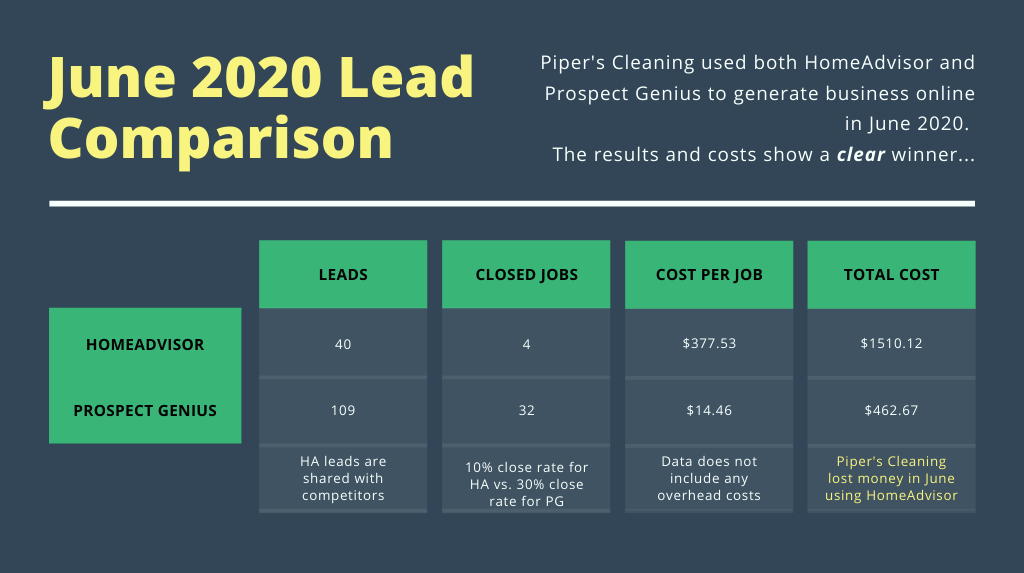 Do the Math
HomeAdvisor's cost per lead is so high, Piper's Cleaning Service actually LOST money when the overhead was tallied. With Prospect Genius, the cleaning company not only got to pick and choose which jobs to book, but they also made a profit. And isn't that the point?
"I was formerly with HomeAdvisor and I had to pay per lead which cost me a fortune per call. Some callers only asked me a quick question and it didn't even turn into a paying job. I sure do appreciate you guys! I've spent a lot of money with a lot of other companies and hardly any of them delivered what you guys deliver." –
Alex Pelli, Piper's Cleaning
Conclusion
Overall, HomeAdvisor is nearly 4 times as expensive as holistic online marketing. When you're spending over $1,500 dollars per month just to book jobs—never mind pay employees and maintain equipment—how on earth are you supposed to become profitable?
In today's economic conditions, you simply do not have the luxury of wasting precious time and resources on a pay-per-lead system that doesn't even guarantee your own leads.
Thankfully, you have a much smarter option.
With the Prospect Genius program…
You spend a fraction of what HomeAdvisor costs.
You know that all incoming leads are yours and yours alone.
You get to cherry-pick your favorite jobs.
You invest in your future and enjoy increasing returns as time goes on.
It's not too late to turn this hellish year around! Sign up today and get your revenue back up to where it should be.