Case Study
Spinner Taxi, LLC
This case study shows how we utilized search engine optimization (SEO) and other online marketing techniques to successfully generate leads through the Coronavirus (COVID-19) crisis in the spring and early summer of 2020.
Website Creation
We built a beautiful, SEO-optimized website for Spinner Taxi…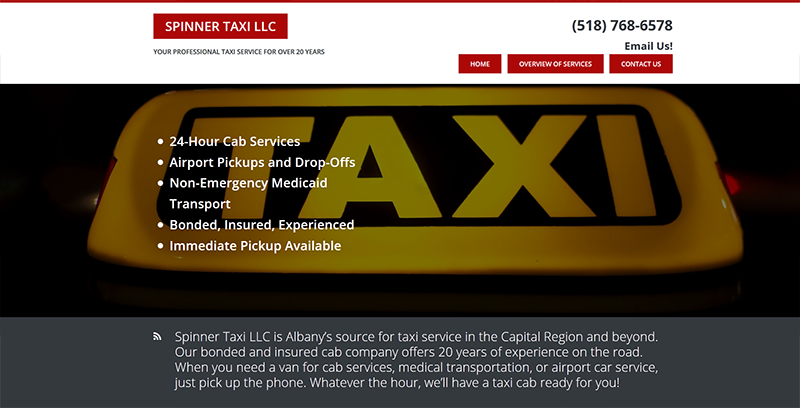 Mobile-Responsive Design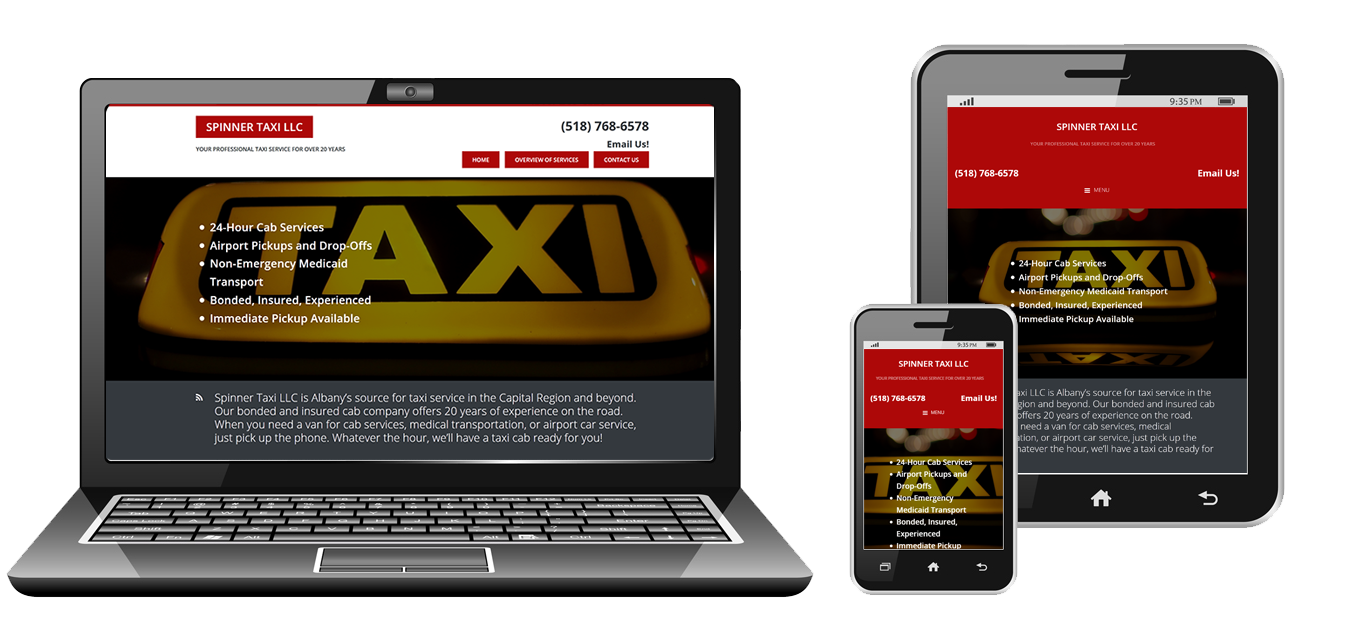 …with fully mobile-responsive design for effective performance on tablets, phones, and other devices.
Optimized Map Listing
We optimized a Google Maps listing to maximize local visibility.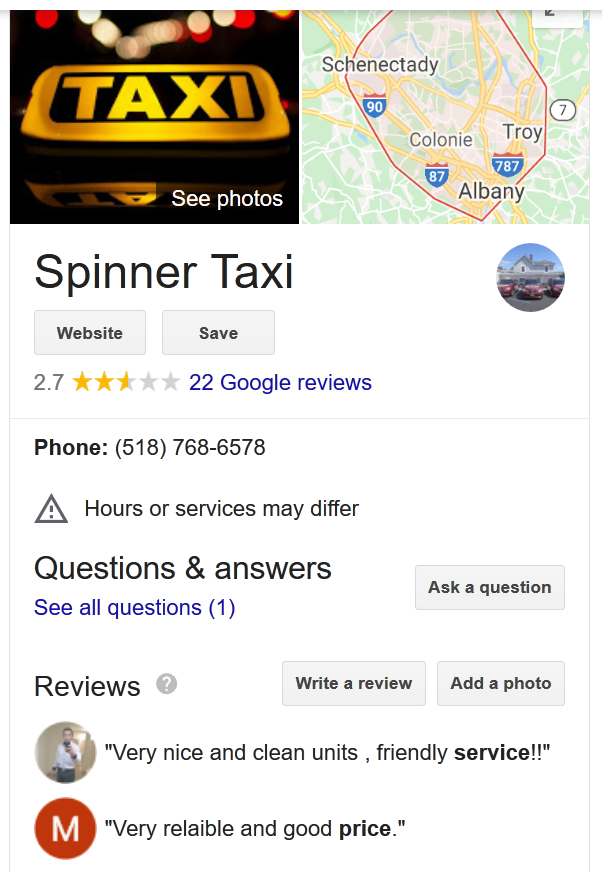 Increased Calls
While no company has been immune to the impact of the pandemic, Spinner Taxi's monthly leads proved to be nearly unshakable. They saw only a slight dip in calls, followed by a remarkable comeback that can only be attributed to their robust SEO campaign.

Want results from your online marketing?