Have you recently received an email stating that your website is "violating copyrighted images"?
This is a fabricated message that's circulating like wildfire right now. It's meant to scare website owners into clicking a link, which would then install trojan ransomware onto your computer.
Please, if you receive this email, delete it immediately. Do not click on the link.
Thanks to the email logs in our client portal, we were able to view multiple versions of this message in our clients' inboxes. Take a look at the handful of versions that were spun, with different senders and slight variations in wording:
Version #1: From "Allison"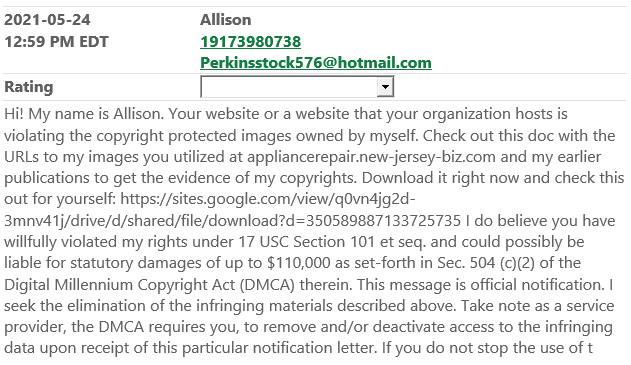 Version #2: From "Megan"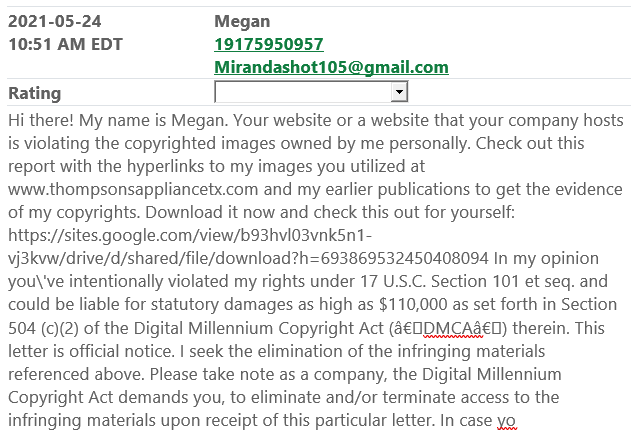 Version #3: From "Kayla"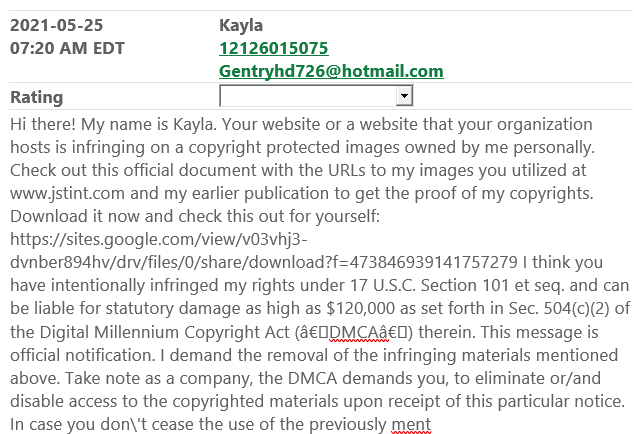 Version #4: From "Monica"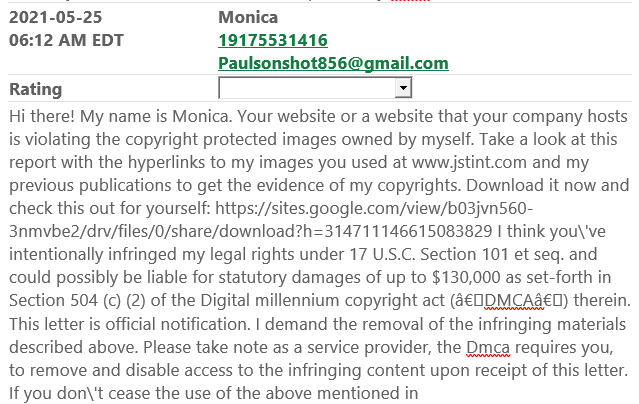 As you can see, the nearly identical messages come from "Allison," "Megan," "Kayla," and "Monica"—and probably many more. Written with intimidating legalese, they have the potential to scare lots of regular folks into taking the bait. After all, average email users and small business owners may not know how to recognize malware and internet scams right off the bat.
Fortunately, a number of our clients called us immediately upon receiving these emails, so we were able to advise them against clicking on the link and reassure them that their websites do not infringe on any copyright laws.
If you want to find out more about this malware scam, check out the impressive digging done by Josh Kirschner over at Techlicious.