Dear Valued Customers,
At Prospect Genius, we prioritize your security and the well-being of your online presence. It has come to our attention that some of our clients have received questionable letters in the mail, advertising a so-called "domain listing" service. Today, we're shedding light on this situation to keep you informed and safe.
What is the Domain Listing Scam?
These letters, often presented on official-looking stationery, advertise an online business directory listing service. They will include details about your website's domain and sometimes additional information about your registrar. The objective? To charge you between $200-$300 for a service that is either non-existent or of negligible value. To give you a clearer idea of what to watch out for, we'll be including photos of several such letters that our clients have shared with us.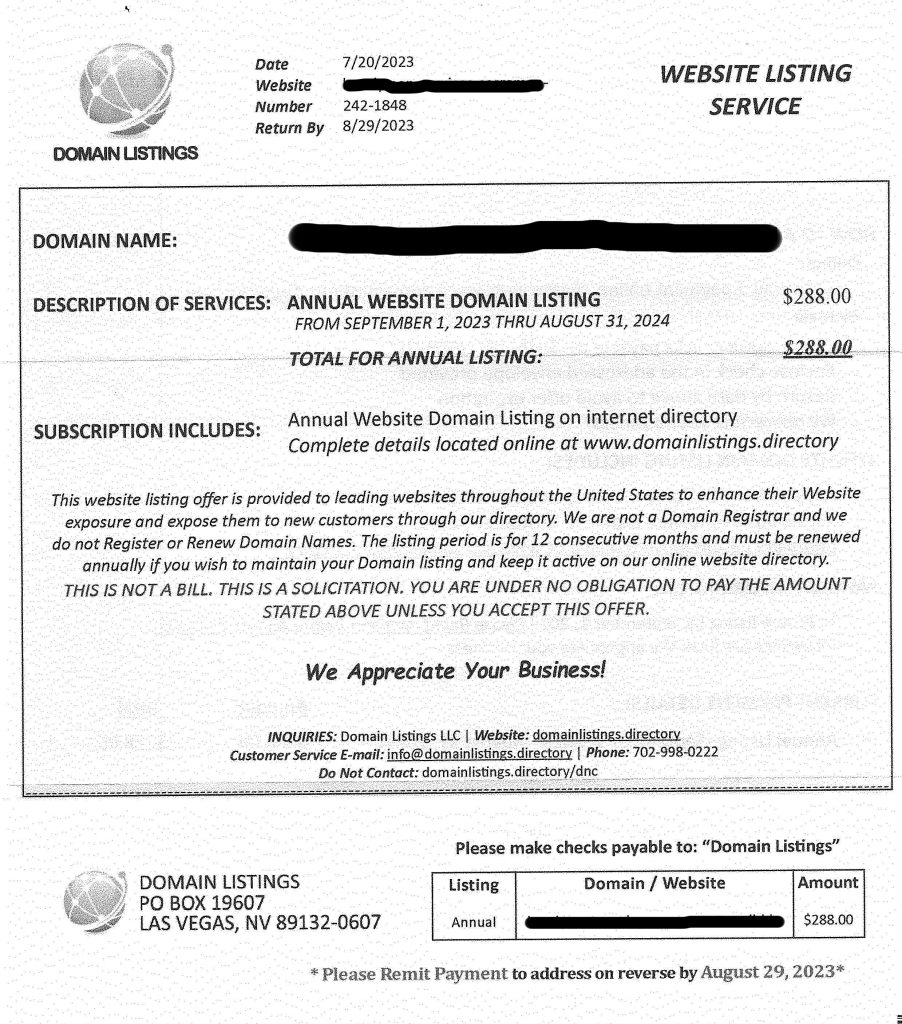 The Dangers of These Scams
At first glance, these letters might appear genuine due to the accurate information they display. However, this is often publicly accessible information, and its inclusion is merely a tactic to lend an air of legitimacy to their claims.
The most alarming risk is financial. By providing payment details to these scammers, not only do you risk the loss of the sum they're asking for, but you're also exposing your sensitive financial information to potentially malicious actors. This could lead to unauthorized charges or, worse, identity theft.
Moreover, by engaging with these offers, you could inadvertently align your legitimate business with less-than-reputable entities. This can harm your brand's reputation and trustworthiness in the long run.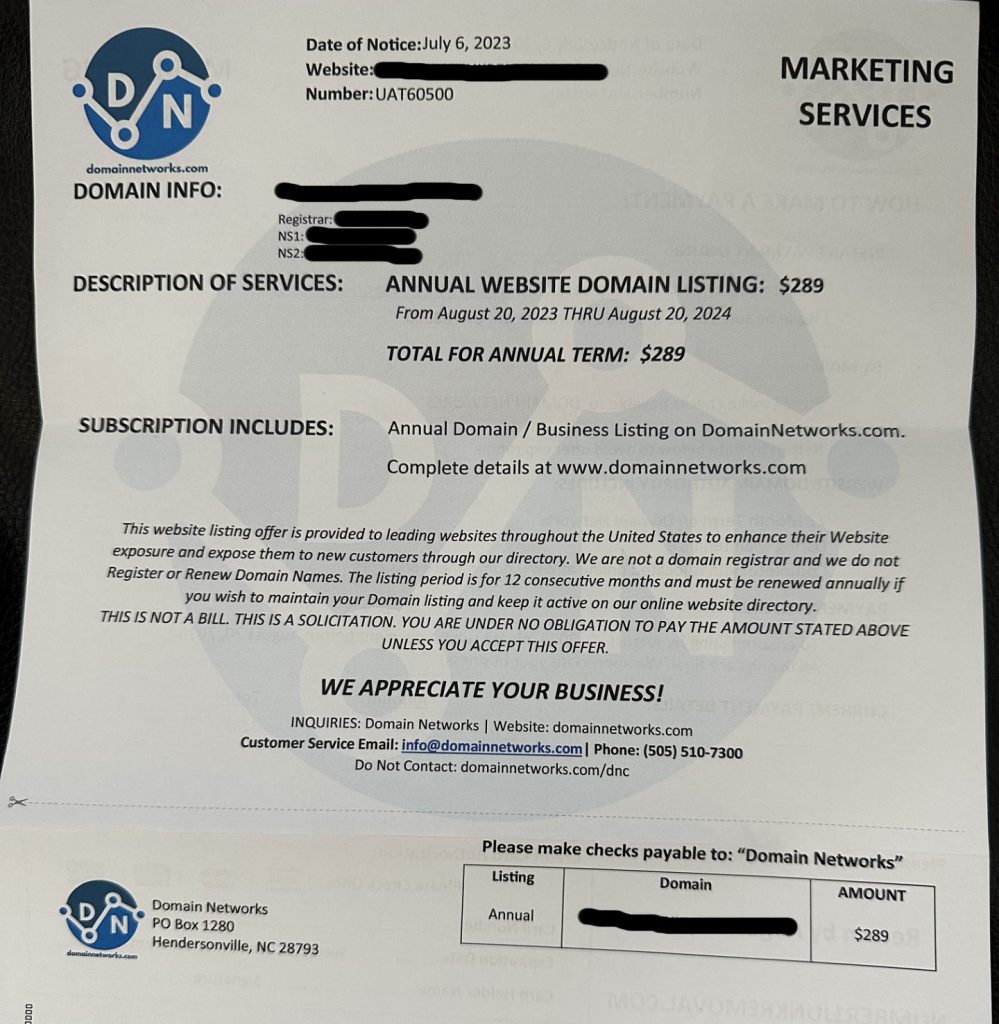 Your Safety Net: Prospect Genius
Before making any decisions about your website, or if you ever receive suspicious mailers related to your online presence, we urge you to contact us. As your trusted online marketing partner, Prospect Genius is here to guide you, clarify doubts, and ensure your business remains protected.
Remember, it's always better to be safe than sorry. These scams prey on those who might not be in-the-know about the intricacies of the online world. So, please, if something feels off, or you're unsure, don't hesitate to reach out.
Thank you for placing your trust in Prospect Genius. We're here for you, every step of the way.